An history in evolution
The history of Agricola Montescosso is pretty recent.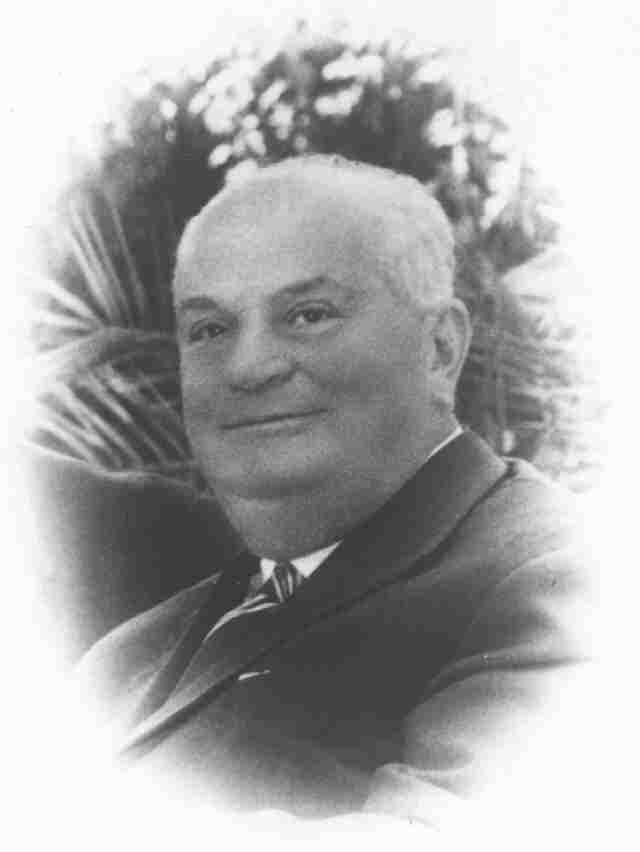 M.D. E. Magnini
Between the end of 1800 and the first years of 1900, Professor Gino Morassutti becomes errant Professor of Agrary in Perugia, taking the opportunity of getting nearer to his daughter Ginetta, freshly married to Lt. Col. M.D. Enea Magnini. Professor Morassutti decides then to sell several land fields owned in Veneto and Marche regions, received by inheritance or acquired during the various transfers of his university career, and to buy some level land near Torgiano. The main farm building and a country house get refurbished, and a new house is built to accomodate the metayers to whom some land gets assigned for cultivating. M.D. Magnini extends the Azienda through the acquisition of limiting land, but instead resting on the hills, reaching the ridge going from Brufa to Torgiano. A new country house gets built near the end of the 1930's, being at the time basically a haunting house, and the home of another family of metayers (nearly all of them coming from the Marche region), and which nowadays is the country house turned to Agritourism.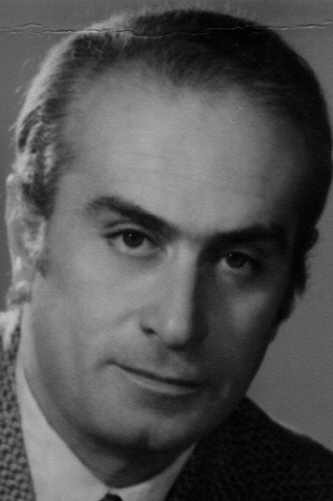 Eng. G. Magnini
A large part of the land, as traditionally in the sourrounding area, is devoted to growing and processing tobacco, and the old drying house is left as an evidence. In the first 70's on the hills of the Azienda a vineyard is setup, covering an area of around 20 hectars, in an ideal position and which from the beginning produces high quality grapes. At about the same time, the haunting house gets a complete overhaul, as wanted by Eng. Gino Magnini, to be able to spend there some holidays together with his family, and in the long run to become his living place after retirement (something which unfortunately never happened).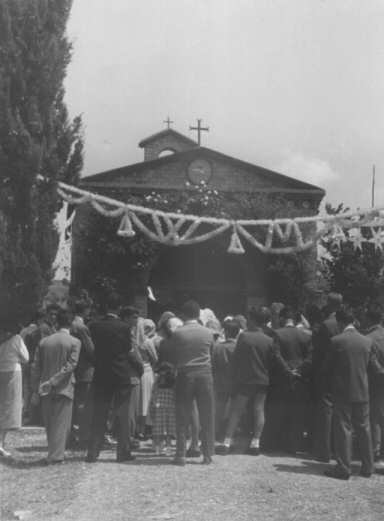 The Mass
With the disappearing of metayage and tobacco processing, the whole Azienda and its equipment undergo a complete update, including new underground waterworks, while unfortunately a few old traditions (such as the Mass thanking Our Lady of the crops, hold in the small Chapel in the center of the Azienda) sank into oblivion. At the same time, the old haunting preserve becomes a fauna preserve, and the rapid changes to the seeded land do not interfer negatively on the woods and canyons, which maintain their original structure unchanged, as many times testified by praises from forest warders.
At the end of the 90's a new refurbishment is completed, including the addition of a pool, and the country house gets trasformed into an Agritourism, starting a new activity, which has been quite successful, especially with guests from outside of Italy.
In the year 2003 the complete renovation of the grapevines starts, still sitting on the same land as before, but much more modern and fucntional, which will be completed by the year 2006.